SNSILK Dropshipping Service
Dropshipping is a retail fulfillment method where your store or online store doesn't keep any silk products in stock. Instead, you only need to keep fewsilksamples in your store or just photos on you online store, whenyourstore sells a silkproduct, SNSILK shippeditdirectly to your customer. As a result, you don't have to handle the product packing & shipping directly.
Dropshipping is a good business model for a start-up company because the barriers to entry are very low. Through dropshipping, you can quickly test different popular silk products, while reducing the pressure on inventory funds, allowing you to quickly select and market the best-selling products.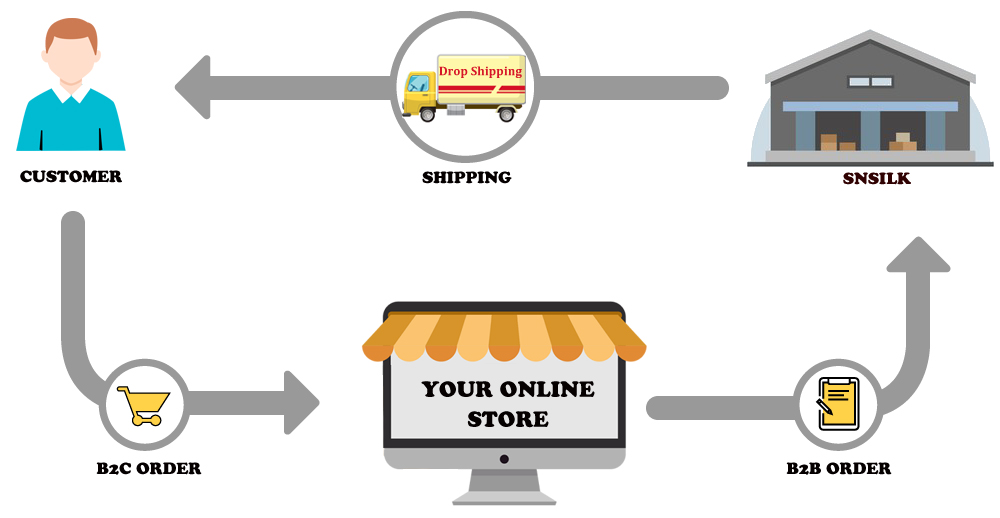 The Process for the drop shipping order:
Contact us to get the latest silk product brochure and prices list.

You can choose to purchase silk samples first to confirm the quality.

After ensuring that the quality is good, you can take pictures to display it in your online store, or we can send you pictures of related silk products we already have.

Please fill in an form of each order information of your online store sold, and make sure to include the following information:

After receiving the order form, we will confirm whether there is inventory at the first time. If there is inventory, all the goods in the form will be sent out on the next day. If the inventory is insufficient, we will make up the quantity and send it out within 3-5 days.

After dispatching the

silk items

, the form with

corresponding

tracking

number

will be sent back to you.

If your customers are satisfied with the goods they received, then it is a happy ending. If some of them choose to return or exchange, you can have them directly send back to us, we will handle the next.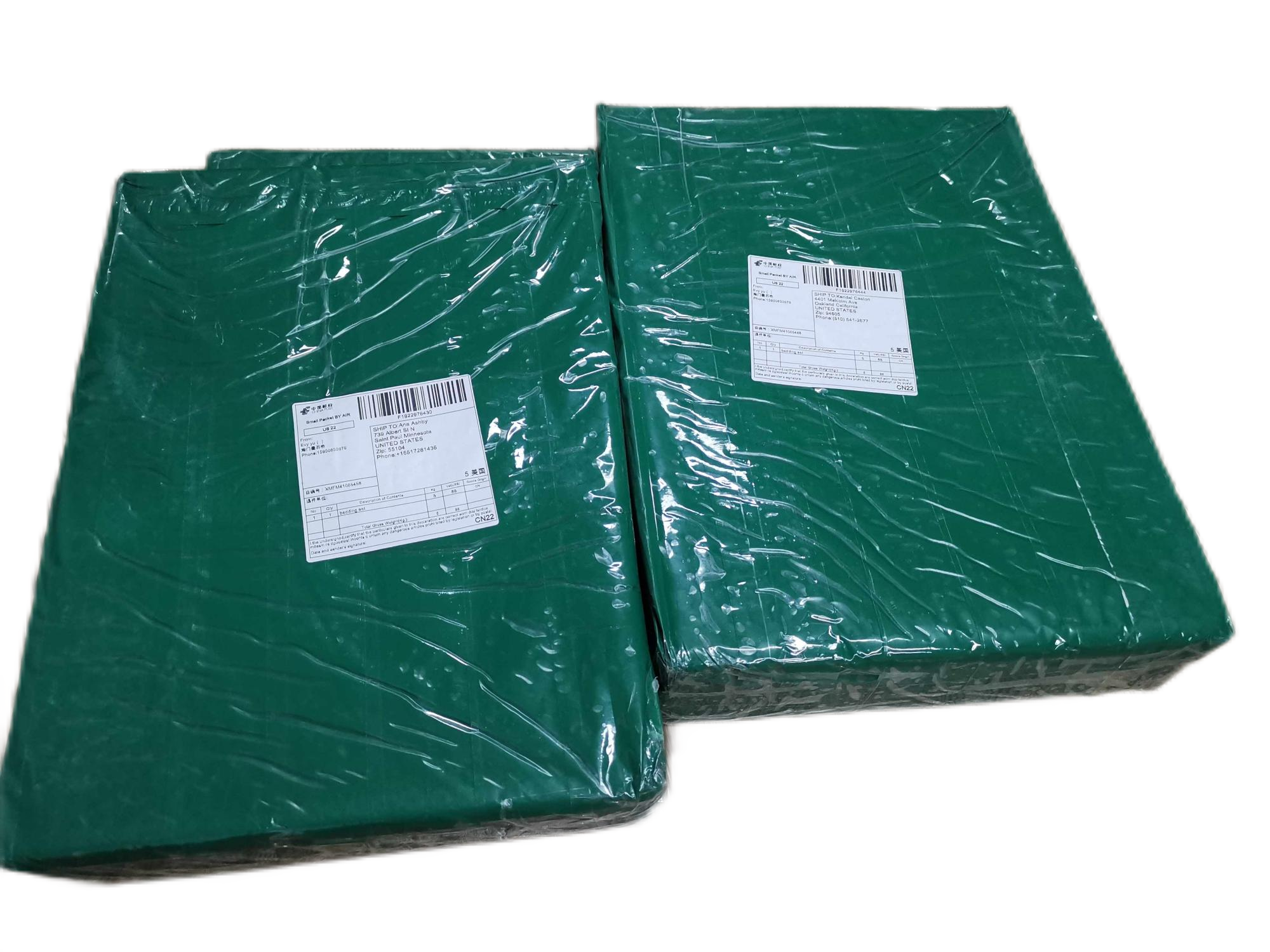 About shipping :
The available shipping methods include DHL, FedEx, UPS, TNT and EMS (China Post Service), the EMS is mostly selected as it is quite cheaper than others, the only disadvantage is that it takes longer time, in most cases 7-15 days to deliver or 20-30 days in case of bad luck, if it is an urgent order, DHL or FedEx is suggested, 3-5 days to arrive, spend about 20-30 USD shipping to most countries.
Payment Term
Payment before shipping: At the beginning of the cooperation, we only support payment to delivery. After you send the order, we will provide a total quotation including the total price of the silk items, shipping costs and customs duties. You can choose to pay by credit card, bank transfer or PayPal. After receiving your payment or bank slips, we will arrange express delivery as soon as possible.
Weekly settlement: After cooperation for a period of time, a trust relationship has been established between each other, and you will have continuously stable orders. We can accept a one-week settlement payment method. Generally, within one week, the majority of customers can receive their goods so that you can receive their payment in one week, which can help you resolve financial pressures.
Personalized logo or pattern
There are two ways to do personalization, logo embroidered or pattern printed, take an example of silk pillowcase: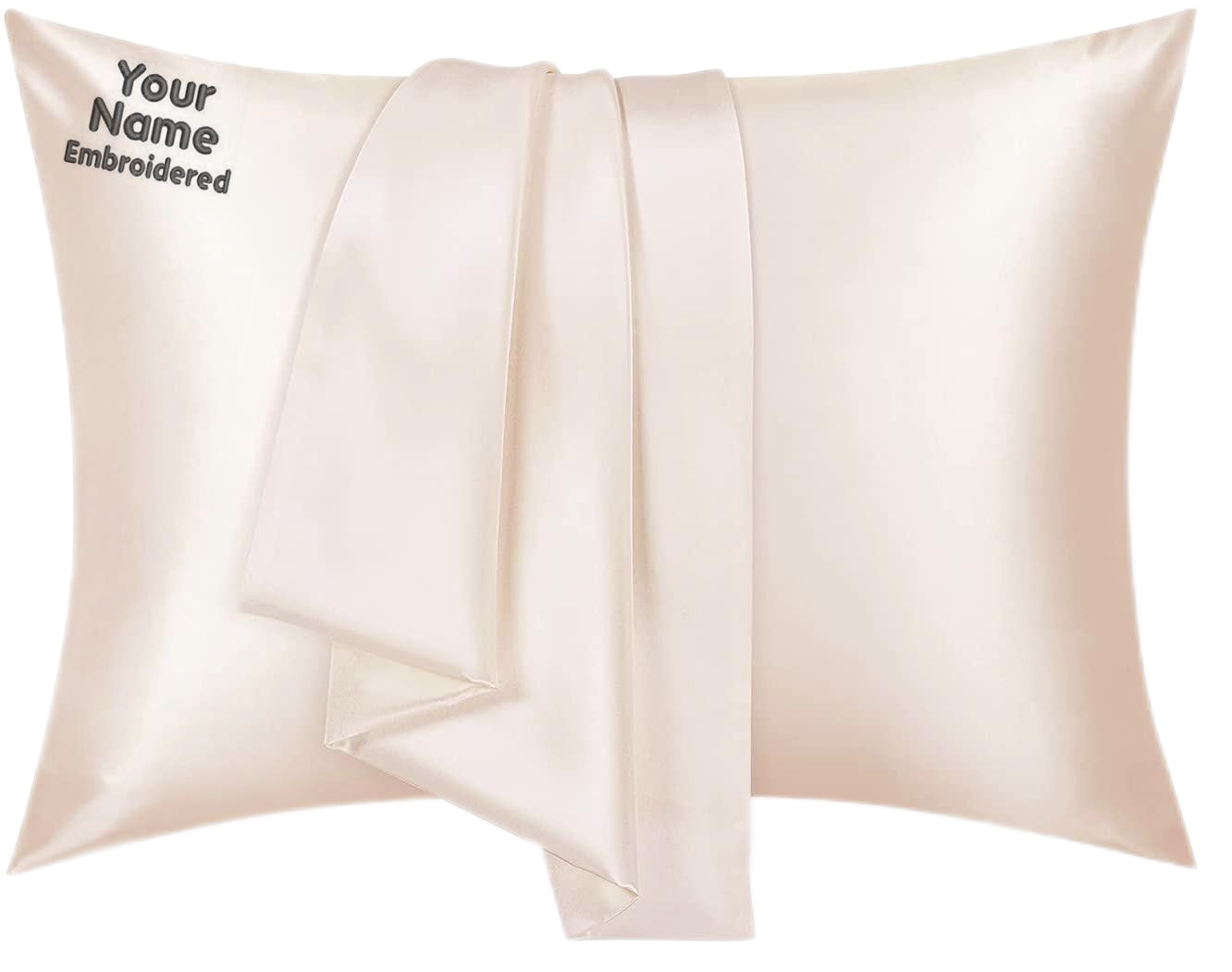 Start from 2 piece, embroider your customer's name, logo or other text on silk pillowcase or other silk items, three information required for personalization: font type, thread color and position to embroider on.
Also start from 2 pieces, digital printing allow to print any artworks, photos, paintings only if your customers can provide a clear image, at the same time, our design team also can help turn their thoughts to an artwork.
Logo embroidered or pattern printed requires at least 5-7 working days to finish production.
Return Policy:
If it is a non-faulty silk items, we don't bear all round-trip shipping cost and any tax caused, also please make sure the silk items returned are unused and in original shape without any damage or dirty, after receiving the package,payment will be issued to your original payment method within 3 to 5 business days or take it as a credit for next orders.
If it is a faulty silk item, please send our support team the message, enclose the order number, description of the issue,we will resend a right one as soon as possible, all costs incurred will be afforded by us.
Please note, for any customized silk items, unless there is quality problem, returning will not be accepted, if the order is in transit, it can't be returned as well.
Catalog List:
Silk scarves: https://drive.google.com/file/d/1LY6XVHDXlr2z3I2jiXjPwWDyjPZz-yof/view?usp=sharing