If you're looking for a gift that is durable and long-lasting, look no further than a silk scarf. Silk scarves have been around since antiquity, with a history that dates back thousands of years. Today, they can be seen worn both by celebrities, fashion influencers and ordinary folks alike every day in order to keep them warm as well as fashionable.
The silk scarf is the perfect gift because it is something that every fashion-savvy lady will love and appreciate —from the traditional housewife to your fashionable friend who keeps up with trends. It makes the perfect gift because it is so versatile and multifunctional: no matter what outfit she wears, the silk scarf always matches and adds that special touch of elegance and beauty to whatever look you have crafted for her.
What Is a Silk Scarf?
A silk scarf is a piece of cloth that can be worn around the neck in a variety of different ways. The popularity of silk scarves has made it so that they are not only used in warmer weather but also just to look good.
A silk scarf is traditionally worn around your neck, shoulders or head. However, it can also be crafted as a shawl or stole draped on the body in various ways. It takes on many shapes and forms, but it is usually rectangular, square or triangular in shape.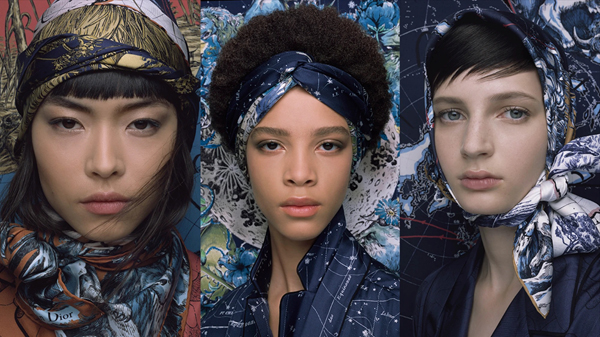 The History of Silk Scarves
The scarf has been around for thousands of years, worn by people all over the world. In ancient Rome, silk scarves were a sign of status and wealth. In the Middle Ages, Europe used them as a means to keep warm in the cold winters.
Today, they are worn by everyone from movie stars to socialites to celebrities and influencers as a trendy and stylish embellishment for any look.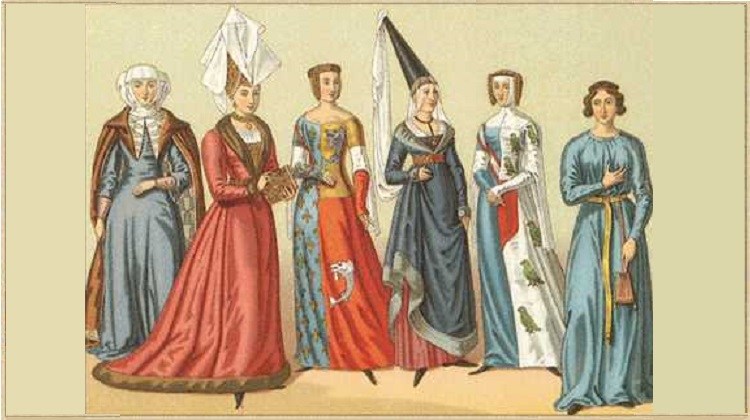 What Are the Reasons for wearing a Silk Scarf?
It is summarized very succinctly by Wikipedia. Silk scarves are worn for a number of purposes:
To keep warm in cold weather

To protect the skin from the sun

To add style to an outfit

As a religious or spiritual symbol

As a sign of mourning
The Universal Popularity of the Silk Scarf Today
Silk scarves have always been popular with the celebrities and influencers of today, but it has only recently been that non-celebrities have started donning them for both fashion and functionality. The way that a silk scarf can help accentuate any outfit is best shown off by characters like James Bond and Sherlock Holmes.
And as you might know correctly by now, the number of different silk scarf patterns rapidly escalates from there, making them a must-have accessory for every fine dresser. In fact, you need look no further than the celebrities who have helped make the silk scarf a vital accessory for any modern-day wardrobe. And truly, there's something for everyone thanks to just how many different styles are on offer these days.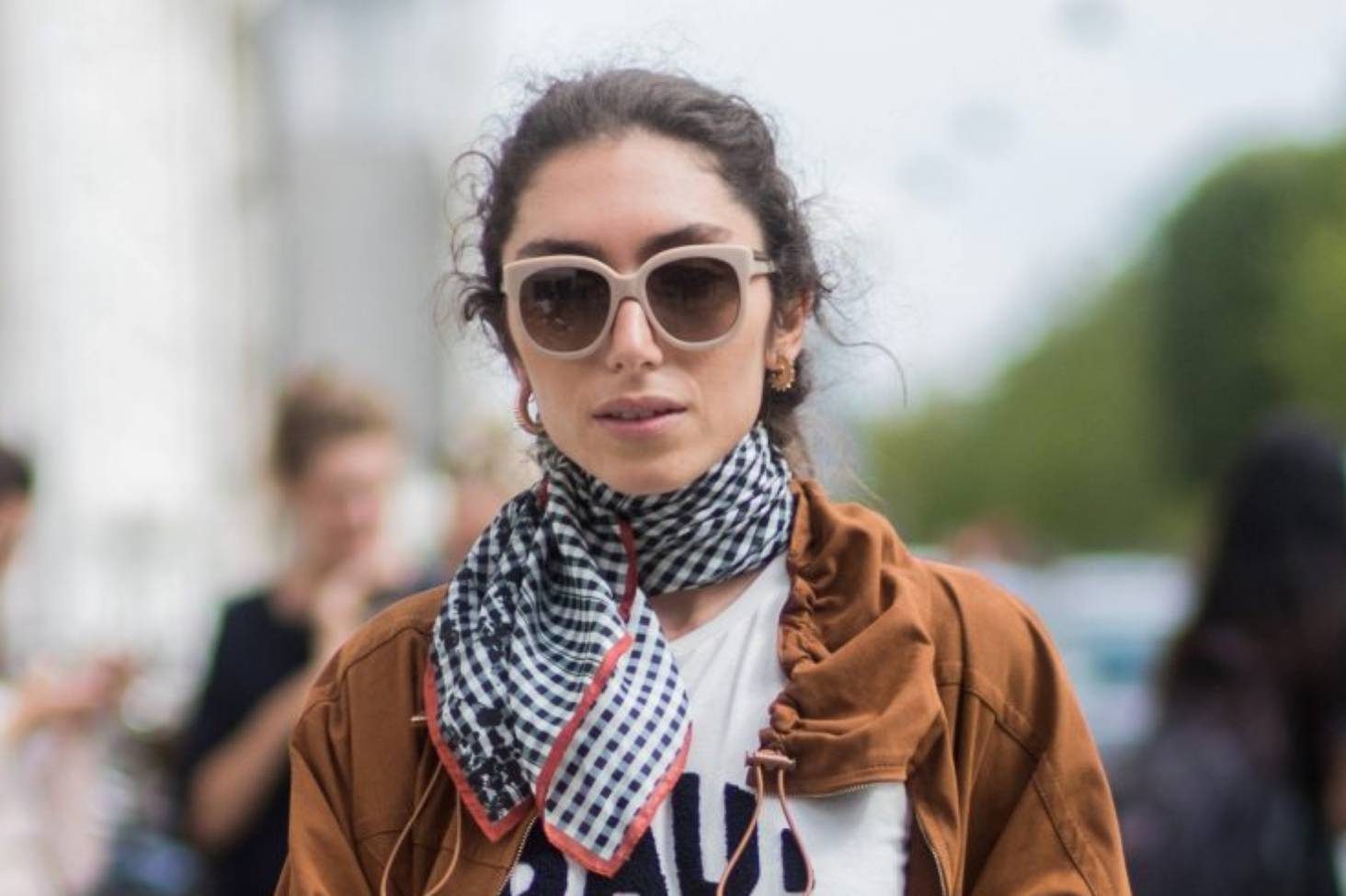 Why Do Silk Scarves Make the Best Gift?
Silk scarves are some of the most versatile and affordable accessories you can buy, which makes them ideal to give as gifts. Here are just some of the reasons why silk scarves make the best, most affordable gift:
There are a few good reasons why there's such a huge selection of scarves. There's something for everyone, regardless of taste, age, or gender. We have many different styles, including infinity, square, rectangular, and more. Whether your recipient prefers something a little on the classic side or something that's trendier, we've got you covered. Not only are our scarves fashionable, but they're also very affordable for any budget.

Silk scarves are known for being worn by both men and women throughout the year, so whatever you may have to say – Happy Birthday, Thank You, Merry Christmas, Get Well Soon, Thinking of You, or I Love You – they're considered a perfect choice. They're great to wrap around gifts and are pretty easy to customize, further giving them an extra personal touch.

As we mentioned, there may be some people out there who claim that they don't want or need presents for their birthday. Although it's very possible that these claims are genuine, there could still be something one just doesn't know about them, which could make a perfect gift. It's still best not to give up, because a great idea might just be around the corner! Melissa Yap, an avid fashion enthusiast, suggests that you can never have enough scarves because anyone in their right mind will love them!

The silk scarf is an excellent example of what makes it a great handicraft. Regardless of someone's height, weight, or build, scarves are a great way to add a splash of color and texture to one's outfit, whether worn as head-wear, neck-wear, or covering the shoulders on a chilly day. It can be used to create stylish looks by simply wrapping it around oneself. Scarves are also pretty useful for keeping warm during the winter.

A quality scarf is a timeless fashion accessory that adds a lot of character and flair to an outfit. It doesn't dampen from the harshness of winter or suffer from fall damage like clothing – and it doesn't require frequent washing but can avoid being dirty for multiple seasons if well-maintained. Many gorgeous silk scarves have made their way through decades of wear, possibly even evolving into heirlooms for generations to come – and make the perfect gifts that keep on giving.

Scarves are a perfect winter accessory; they are inexpensive and easy to post. Fold it down and you should be able to get it into a cardboard box that will fit through your letterbox (the slot in the door for posting).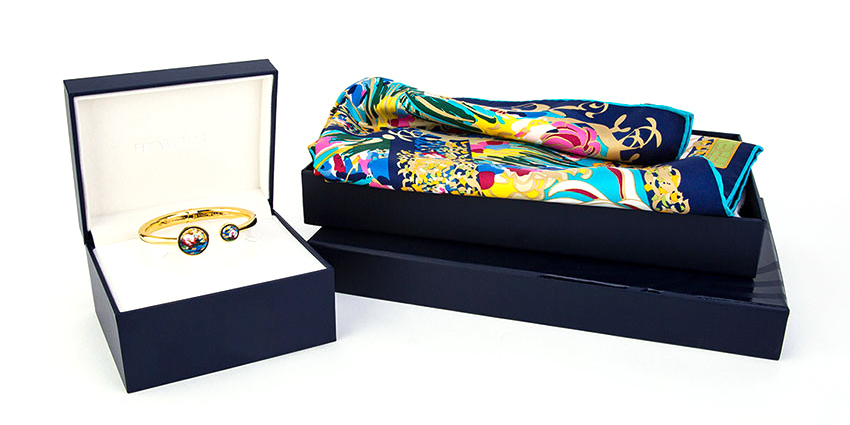 Things to Know When Buying a Luxurious Silk Scarf as a Gift:
When buying somebody a scarf as a gift, the most important thing to do is find colors and patterns that will both complement their skin tones as well as other physical attributes such as hair coloring. Some colors work every time-just look at olive or khaki!
If your intended recipient is wearing a lot of neutral shades or one color, perhaps choose a tie with a texture or subtle pattern like herringbone, pinstripe, houndstooth or tie dye. If they're the type who likes wearing patterns and prints, you could try something that stands out and is bold.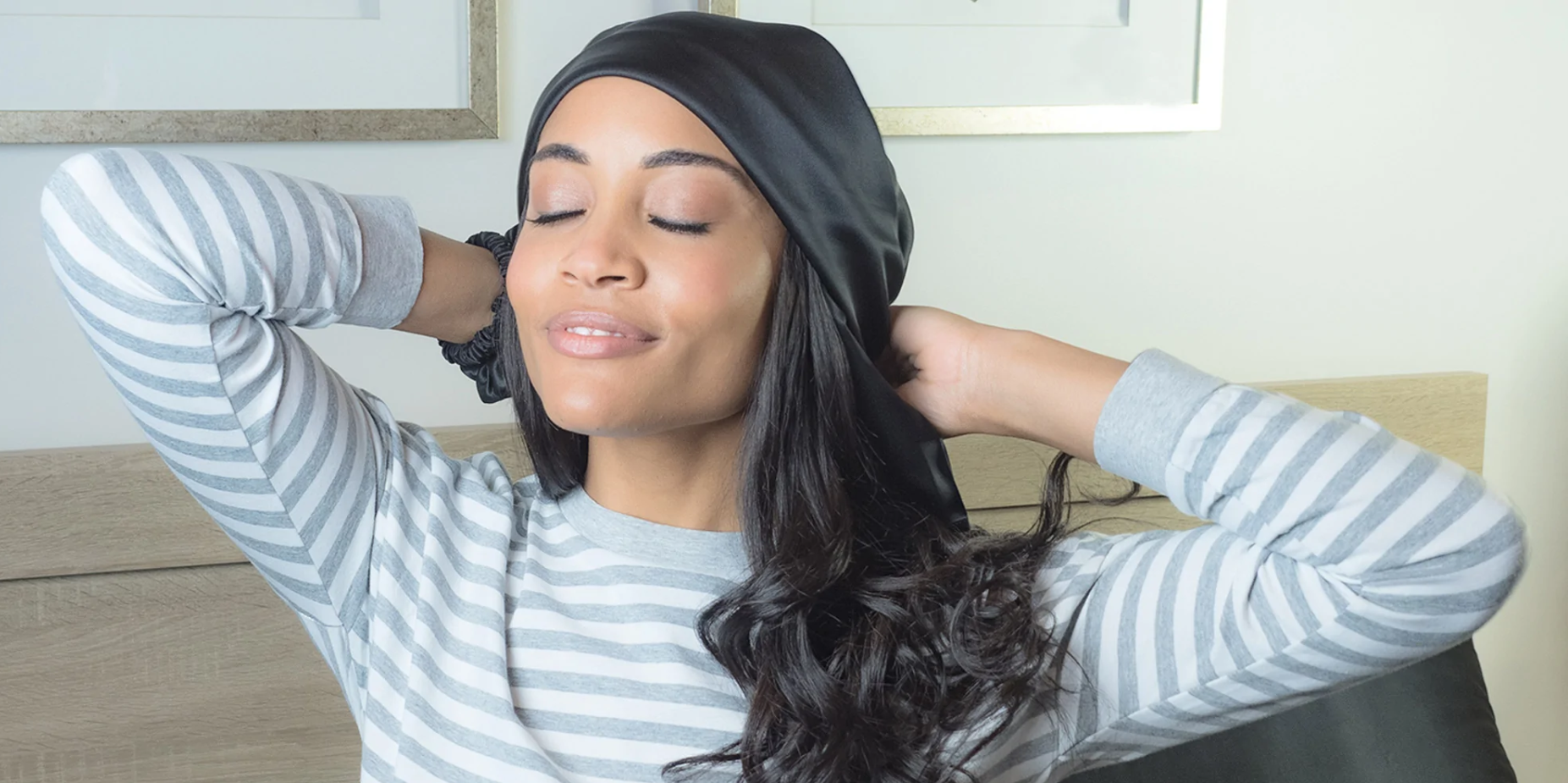 The Silk Scarf: The Best Retirement Gifts Ideas for Your Employees
A silk scarf as a retirement gift for one of your employees is an original luxury item that leaves nothing to chance. It's content that your customers are sure to enjoy. Leave behind the traditional bottle of champagne or chocolates and opt for something that will allow you to stand out by offering an exclusive product. A silk scarf in the colors of your brand also allows you to spread your message and represent your values. Even after your employee has left the company.
This guaranteed luxury item offers value regardless of its recipient as it brings charm, enhances beauty and even increases longevity. It's a great way for you as a business owner to tell this person how much their work means to them. A way for you to express yourself when trying to tell them, "We appreciate everything that they've done while they were with our company!"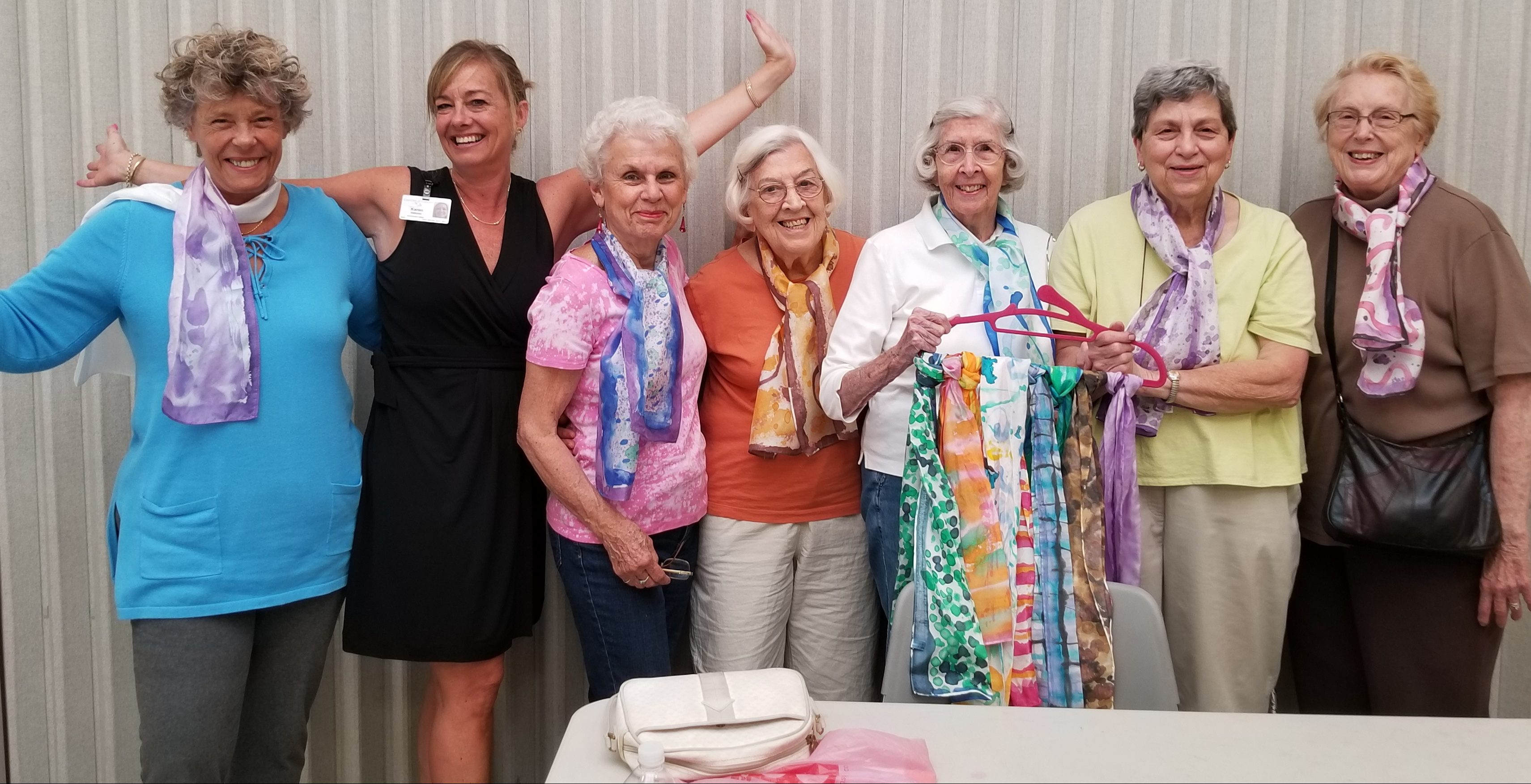 Conclusion
Silk scarves are not only beautiful but environmentally friendly as well. Beautiful organic silk scarves by Sino Silk come in a plethora of color and size options to give you the best silk scarf cover for your neckline. Whether it be professional or casual, you can find the right product to suit your needs here. Silk is incredibly versatile and easy to take care of while also being extremely comfortable to wear. Each product comes with a convenient box and bow, making it suitable for both personal and gifting purposes.