Satin Silk is the most common type of silk, and generally think of when we think of silk.
Plain crepe satin is a very common silk fabric. The front side has a beautiful and luxurious
satin style, while the back side has a wrinkled crepe effect. The plain crepe satin has strong
luster, smooth hand feeling, soft and waxy, elasticity and dense organization. In direct
contact with human skin, it brings an unimaginable silky touch to the skin. It not only has
the advantages of anti-wrinkle crepe de chine fabric, but also has the characteristics of
smooth and soft satin fabric. Wearing plain crepe satin clothes will be very sexy and give
people a fascinating feeling.
Common thickness of plain crepe satin is 12, 14, 16, 19, 22, 25 and 30mm. The most
used for clothing is 19 mm and 22 mm.
| | | | |
| --- | --- | --- | --- |
| Thickness | Width | Silk Fabric | Fabric Content |
| 12mm | 35"/44"/54" | Silk Satin | 100% Silk |
| 14mm | 35"/44"/54" | Silk Satin | 100% Silk |
| 16mm | 35"/44"/54" | Silk Satin | 100% Silk |
| 19mm | 44"/54" | Silk Satin | 100% Silk |
| 22mm | 44"/54" | Silk Satin | 100% Silk |
| 25mm | 44"/54" | Silk Satin | 100% Silk |
| 30mm | 44"/54" | Silk Satin | 100% Silk |
Other silk twill fabric available:
Stretch Satin Silk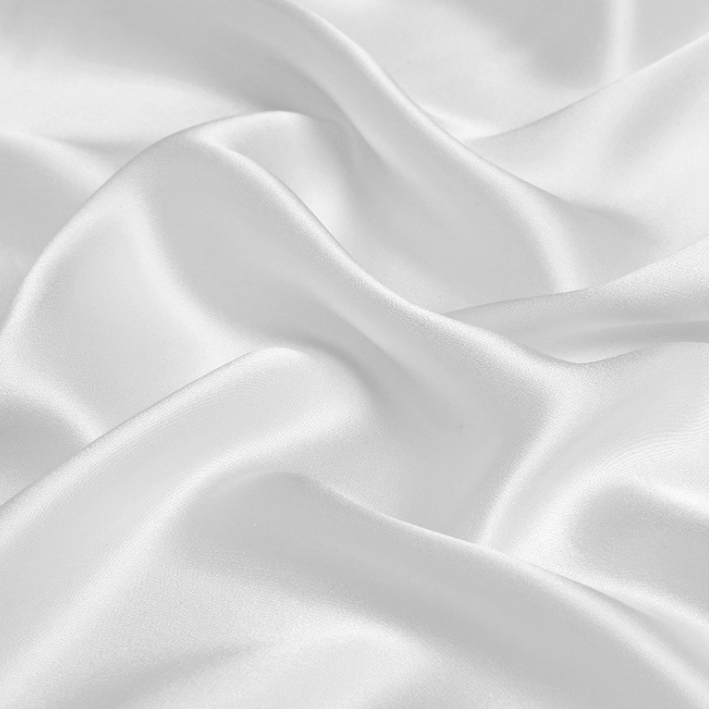 Silk Double Face Satin​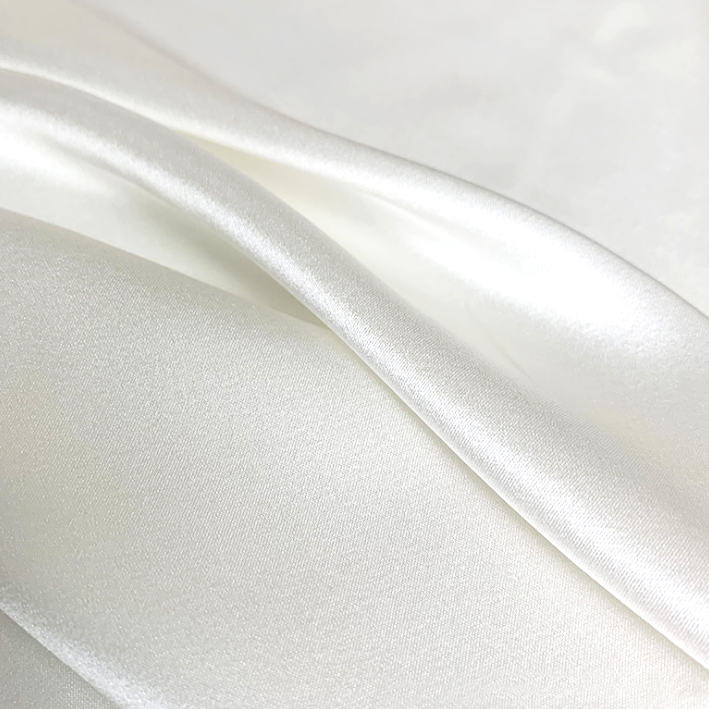 Sand Washed Silk Satin