How silk eye mask help your sleep ?
Silk eye mask is suitable for sleeping in an airplane or car. Shading to create a good
sleeping environment and help prevent insomnia. It is suitable for night sleep, office
lunch break, and nap in vehicles, ships and airplanes. Use it when the sunlight or the
light are bright, it can block the light from the eyes, eliminate interference, let you have
a comfortable rest. At the same time, it can promote blood circulation in the eyes, slow
down eye congestion, prevent eye dark circles.
Silk also helps decrease skin's loss of moisture and is better tolerated than other fabrics
by people with sensitive skin, with an ice bag or heater band inserted into sleep mask to
cool or warm your eyes to relieve eye strain, it is better than using any eye drops.
How many shapes of silk eye mask?
There are three kinds shapes of eye mask
A, Common shape sleep mask: this kind of sleep mask is most applicable.
B, Plus size sleep mask: this kind can well cover your eyes and ears, feels very comfortable.
C, Single eye sleep mask: it is used for amblyopia or to protect eye from light stimulation.

Which silk fabric is suitable for eye mask ?
A, 100% silk satin on front side and back side, filled with silk wadding, super soft and smooth feeling, breathable and cool.
B, silk velvet on front side and other parts are 100% pure silk, this kind of fabric feels warm and soft, silk velvet is silk and
rayon blended fabric, base fabric is 100% silk and villus is made of rayon, it has cashmere touch, better for winter season.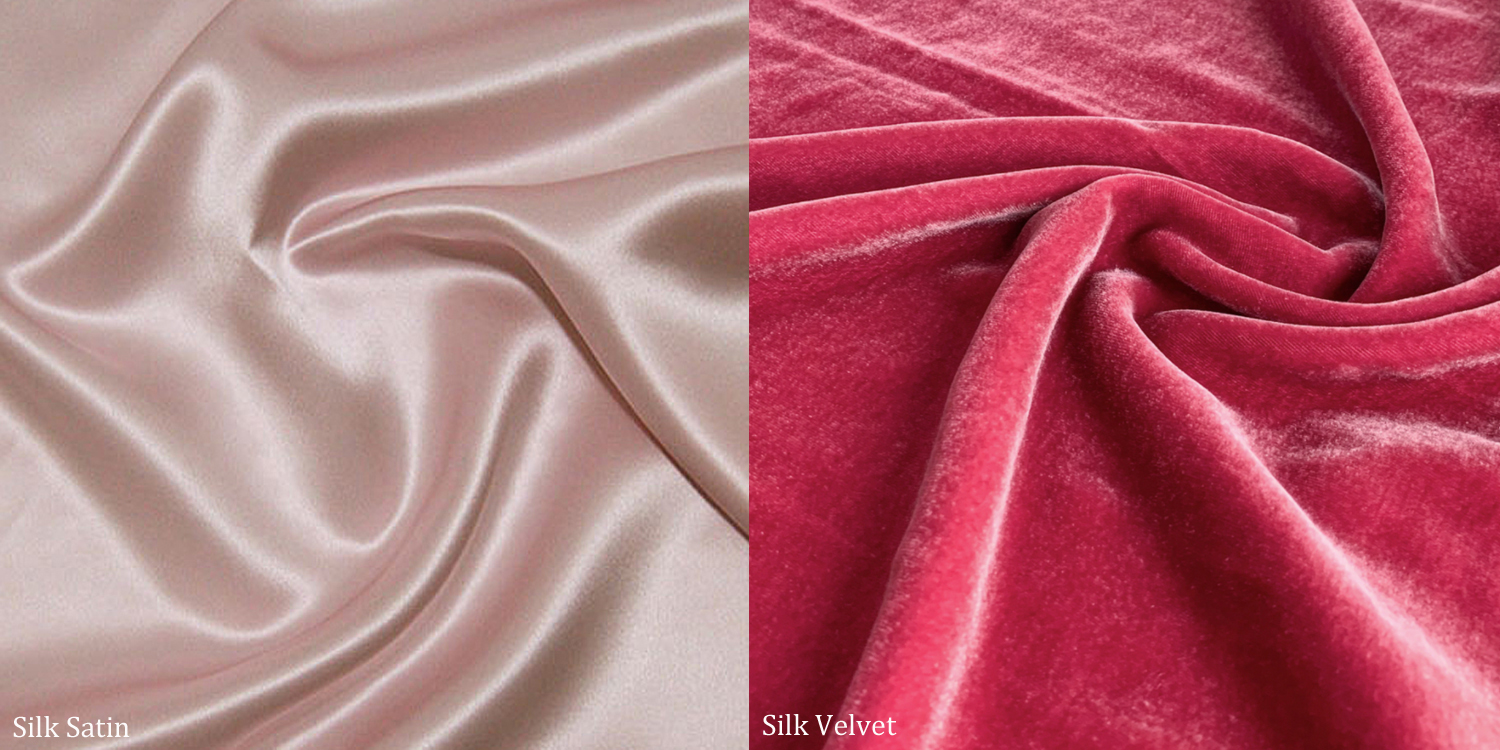 How to custom your own pattern ?
There are three kinds of techniques
Digital print, if you want to print whole pattern on sleep mask, it is a good way which can print any complex patterns.

​

Embroidered logo, if you only want to put your own simple logo on silk eye mask, it is quicker and easier, only need to
send your logo design. Also sequins or pearls like this one can be embroider​ed on sleep mask to form a logo as well.
Heat Transfer, which to use vinyl (kind of like sticker) to print your pattern, and heat transfer it on face mask, compare
with digital print, much quicker and cost-effective.

Tip: Deep color silk fabric with embroidery is a popular choice for customized silk sleep mask, as light is not easy to penetrate into
deep color but light color can't well provide a dark ambience. Embroidery always makes the logo or name conspicuous.
Here are few customized silk eye mask samples for reference: